IGA Track
OSS Track
Keynotes
Unconference
List from 2020
Andreas Reiter

Andreas earned his PhD degree at the Institute of Applied Information Processing and Communications (IAIK) at TU Graz mainly focusing on information and application security in different areas (eID, e-government, cloud/edge computing). In 2018 Andreas joined Siemens as a security professional, focusing on the full spectrum of IT and OT/ICS security, especially focusing on the convergence of IT and ICS environments. In the Mindsphere security team (Siemens' cloud-based IoT operating system) he researches on large scale automated security testing. Furthermore, he is involved in internal, national and pan-European research projects focusing on the security of ICS components and networks.
Dominic Stommen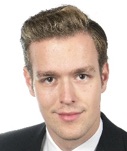 Dominic is a consultant at KPMG Germany advising clients from finance, trade and industry sectors in SAP, IAM and compliance. He has a focus on Segregation of Duty rules, SAP GRC and Control Design.
Benjamin Oshrin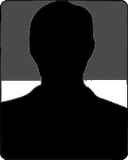 Benn has been involved with various aspects of IT in higher education for over two decades, including affiliations with Columbia, Rutgers, and Yale Universities. He has recently been focusing on Identity Management and systems architecture, and is the architect for the COmanage Project. Benn is the managing partner for SCG.
Colin Wallis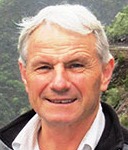 Colin is a long-time 'identerati', respected for contributions drawn from his international standards-setting background and pragmatic operational experience with New Zealand's digital identity initiative. Past efforts include the OASIS technical committees of Security Services, Trust Elevation, Privacy by Design for Software Engineers & Transformational Government; the New Zealand Chapter of the Cloud Security Alliance (CSA) and ISO JTC1 SC27 (as New Zealand's Head of Delegation) serving in Working Group 5, Identity Management & Privacy. A contributor to Kantara from its inception in 2009, Colin relocated from New Zealand to the UK in 2016 and became Kantara's Executive Director. Early success came in 2018 from Kantara Europe's consortium partnership with the H2020 grant project NGI_Trust. Colin was named in One World Identity' s (OWI) 2018 list of the Top 100 Influencers in Identity.
David Huebner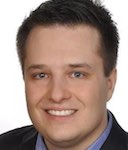 David received his master's degree in Computer Science from the University of Tübingen in 2017, where he wrote his thesis on the integration of the OpenID Connect protocol in a SAML-based Shibboleth infrastructure. He has then joined DAASI International as a solutions engineer, with a main focus on the EC-funded AARC project. He has been involved in various projects in the area of AAI, SSO and identity management. Furthermore he is responsible for the development and interoperability work of the DARIAH research infrastructure AAI platform, which is aligned with his AARC work.
David Mayer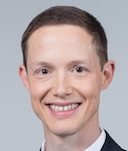 David has more than 10 years of professional experience and is consulting and auditing mainly in industry, public- and financial sector clients in Europe and Asia in his position as senior manager at KPMG Austria. He possesses strong knowledge in Information Security Governance (ISO27001), Information Risk Management and Identity and Access Management. Furthermore he has a technical background in network systems, programming and penetration testing.
Edwin Sturrus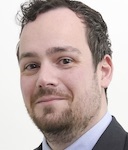 Currently employed as Manager in the Cyber Security & Privacy team of KPMG Netherlands, and responsible for business development and growth of the Cloud Security and Identity and Access Management propositions. In addition, in my role as engagement manager and subject matter expert, I lead projects at large organisations in various industry sectors. Furthermore, I am responsible for the creation, distribution and expansion of joint information security advisory services between Microsoft and KPMG on a global level. Besides my role at KPMG, I am an active Board Member of the Cloud Security Alliance in The Netherlands. My core activities concern organising periodic Cloud Security conferences and encouraging our global members to share thought leadership. In recent years, I have performed and published research on Cloud Security, Cloud Risk Management and Identity and Access Management and facilitated presentations, trainings and lectures related to these subjects.
Ivan Kanakarakis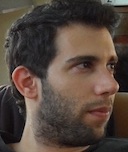 Ivan graduated in Computer Science at Athens University of Economics and Businessand. He mostly works in projects surrounding Open Source. Besides maintaining various packages of Linux distributions, he is primary maintainer in the IdentityPython project. His main fields of interest include systems architecture and design patterns in order to build scalable and maintainable systems, apps or services.
John Erik Setsaas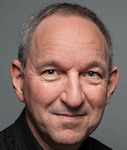 With over 20 years' experience in digital identity, John Erik Setsaas is a prolific speaker at fintech industry events around the world including Money20/20 Europe, Digital Finance World. Mobile World Congress, Trustech, EiC and FinTech Connect. He is currently VP of Identity and Innovation at Signicat AS. Before joining Signicat, John Erik was Chief Development Architect for SAP Identity Management and taught ecommerce, identity services and security at Buskerud University College in Norway. He is a board member of the EEMA, Europe's leading digital identity think tank, and has received the EEMA Lifetime Achievement Award. Find John Erik at https://no.linkedin.com/in/setsaas and on Twitter @jsetsaas.
Juan Manuel Zarzuelo Diaz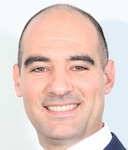 Juan Manuel has more than 12 years designing and deploying security strategies mainly focused on Identity and Access Management (IAM) processes. He started his career holding a pre-sales position for Sun Microsystems where he had the first contact with IAM technologies. Afterwards he has worked as information security consultant in several companiescovering different matters as regulatory compliance or security solutions (software and hardware). Now, he continues with his career as CyberSecurity Director at KPMG. Regular speaker for Cloud Security Alliance and non-profit security organization ISMS Forum Spain. He is also leading Internet of Things (IoT) group in Centro de Estudios de la Movilidad e Internet de las Cosas (CEM), one of the study committees from ISMS Forum Spain.
Jukka Lauhia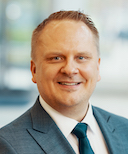 Jukka is widely experienced Digital Identity professional. He has worked in multi-national identity programs in the Nordic region for over 20 years. Currently Jukka is Partner at KPMG Cyber Security Services, specializing in digital transformation and innovation through Cyber Security and Digital Identity services. Recently Jukka has assisted utilities , manufacturing and financial sector clients in their digital transformation as well their global digital identity journeys. Before joining KPMG, Jukka co-founded Trusteq, a Helsinki-based security and digital identity boutique and before that he worked as EMEA senior systems engineer at Netegrity, a US–based IAM pioneer.
Katarina Valalikova

Katarina graduated from the Slovak Technical University with a master degree in Software Engineering. At the time she works for Evolveum as a Java developer. She is a part of a core development team of midPoint, open source identity management and governance system.
Markus Sabadello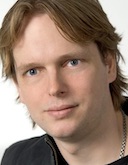 Markus is an innovator in the fields of decentralized trust and identity infrastructure, personal data ecosystem and open standards for secure, private, and trusted messaging and data sharing. He graduated with an MSc in Computer Science at Vienna University of Technology and an MA in Peace and Conflict Studies at the European Peace University.
Mike Schwartz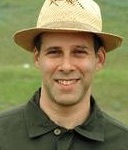 Mike has been an entrepreneur and digital identity expert for more then two decades. The company he founded, Gluu, is one of the leaders in modern digital identity--the Gluu platform is relied on by large enterprise customers and governments around the world. In addition to his role as founder of Gluu, he is the author of the 2018 Apress book "Securing the Perimeter," and is the host of the podcast Open Source Underdogs.
Oskar Butovic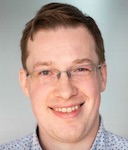 Oskar received his master's degree in Software Engineering from the Czech Technical University. He has over 13 years of experience in the software industry in various roles. For the last 4 years, his main focus is on Identity and Access Management (IAM). He led or participated in a number of projects deploying IAM for medium to large customers. He has pretty deep technical knowledge of Identity Managers in general, and particularly of Evolveum midPoint. At the time Oskar holds the position of the manager of the development department in AMI Praha.
Peter Gerdenitsch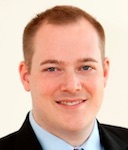 Peter graduated from Technical University of Vienna in Computer Science and has worked in IT project management and information and cyber security. His current position is Head of Group Information & Cyber Security (Group CISO) at Raiffeisen Bank International overseeing both headquarter and network units in other countries.
Peter Gietz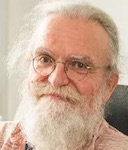 Peter Gietz, Master of Arts (Magister Artium) in Cultural Studies, is the founder and CEO of DAASI International. As he has been active in the fields of information technology since 1985, he became an internationally recognized expert for directory services. His current interests include Digital Humanities, Identity Management, X.500, LDAP, PKI, metadata and ontologies. He is a frequently invited guest at conferences and events for talks about the latest identity management technologies and developments of the Digital Humanities and is actively participating in the projects DARIAH-DE and AARC. Furthermore, Peter Gietz is engaged in numerous standardization committees and was involved in the creation of measure catalogues for the German Federal Office for Information Security.
Radovan Semančík
Radovan graduated from the Slovak Technical University with a master degree in Software Engineering and PhD degree. At the time he works as a software architect at Evolveum. His main areas of interest are digital identity and distributed systems architecture. He designed one of the first full-scale identity management deployments in Central Europe and provided key consulting services to many more comprehensive identity management solutions. He is an open-source project contributor and participates in several software development projects. He currently dedicates most of his time to lead the midPoint project. He is Apache Foundation committer.
Simon Wood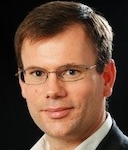 Simon is CEO at Ubisecure. Previously, at GlobalSign, he led the strategic and technical growth of the company and during his tenure has overseen, from inception, the transition to high volume operations, providing world record performance, both technically and commercially. Prior to this Simon held a number of development leadership roles for software companies specializing in high-performance, real-time communications capture, analysis, and distribution, including highly secure military radio, aircraft black box analysis, Formula 1 telemetry and ECU management systems. Simon graduated with a Bachelor of Engineering in Electronic Engineering from Southampton University. He holds multiple patents in the field of mobile internet software systems design.
Severin Winkler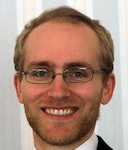 Severin has more than 10 years of professional experience in Information security consulting in various sectors (finance, automotive, startups, software development, etc.) and leading and conducting technical security assessments (penetration tests). His research and pubication activities focues on security testing. He holds a position of Senior Manager at KPMG Austria.